PROJECTS ON GENDER, SEXUALITY & TECHNOLOGY
Technologies are designed embedded with subjective values from the ones who develop or deploy them, most likely, white cis male from the Global North. Therefore, the future is likely to replicate many of the social inequalities that human rights movements fight against. To redress this scenario, this area of work has the goals to map and expose intersectional dimensions of power imbalances, considering race, gender, class, sexuality, etc behind digital technologies; raise awareness through creativity and community building; promote advocacy within feminist agendas in digital rights and foster our imagination for better futures and positive agendas through exercises of speculative futures in which technologies can be developed under transfeminist values.
PROJECTS ON CITIES, BODIES & TERRITORIES
Digital technologies are gradually integrating our bodies and territories. Terminologies such as Biometric Identification, Smart Cities, Big Data, A.I, Internet of Things and VR are gradually showing up in public discourses as "innovative solutions" to improve public services and national security. But they can also pose a significant threat to citizen's privacy, freedom of expression, right to association, and even make us vulnerable to cyber attacks. How do we walk freely in a territory surveilled by both companies and governments? How are all these new technologies changing our relations to our bodies and territories? Who are mining the data we produce in these relations? Who profits from it? Who gets excluded or more exposed? Are we restating colonial relationships disguised as innovation? Are smart cities actually meant to be fueled by social environmental conflicts, digital colonialism and waste?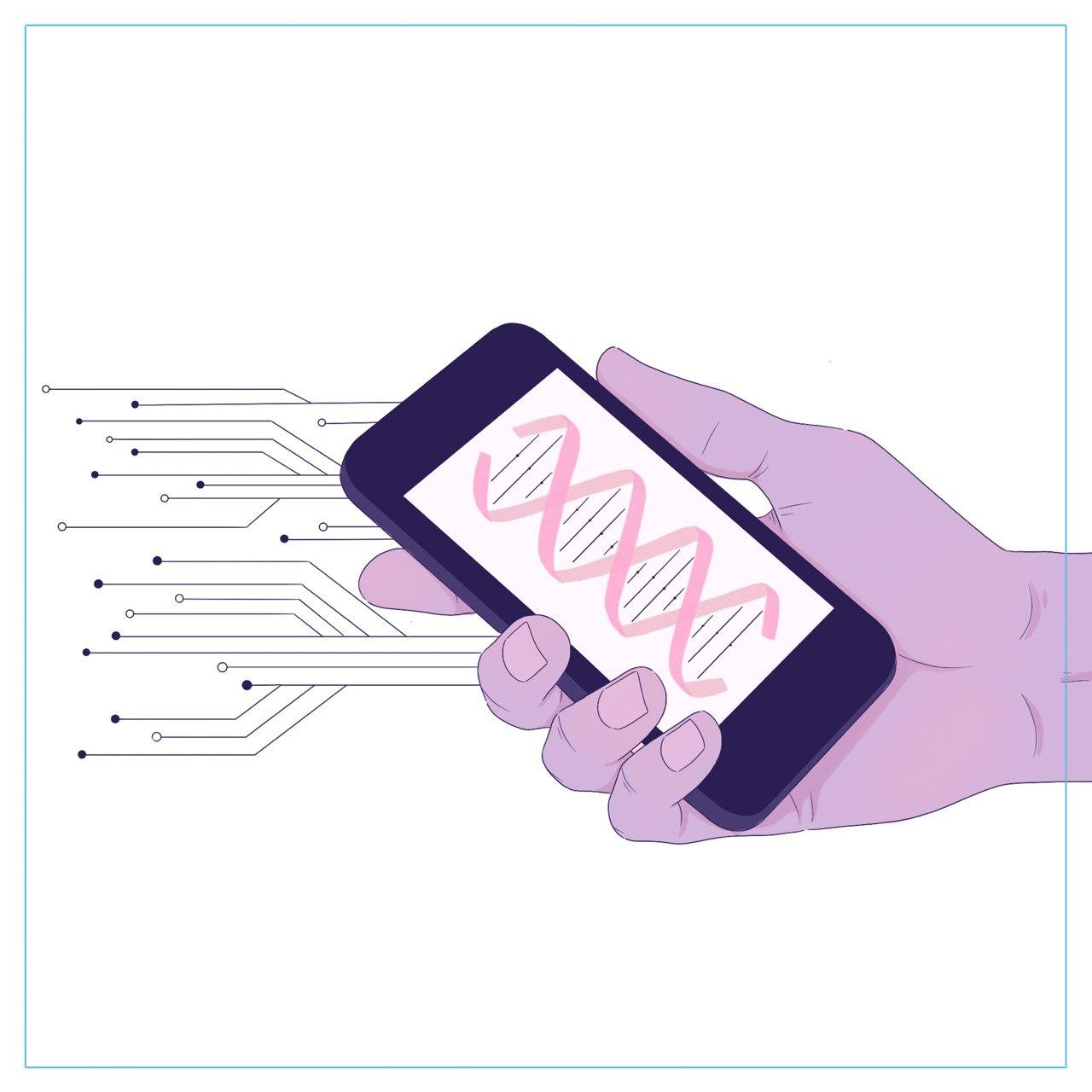 "From Devices to Bodies" is a series of short documentary films portraying conversations with women and gender non-conforming experts reflecting about privacy implications around technologies that use our bodies as data sources. Launched in November, with support from Heinrich Böll Stiftung Foundation, the 1st video is a debate on human rights implications of DNA data collected by companies and law enforcement.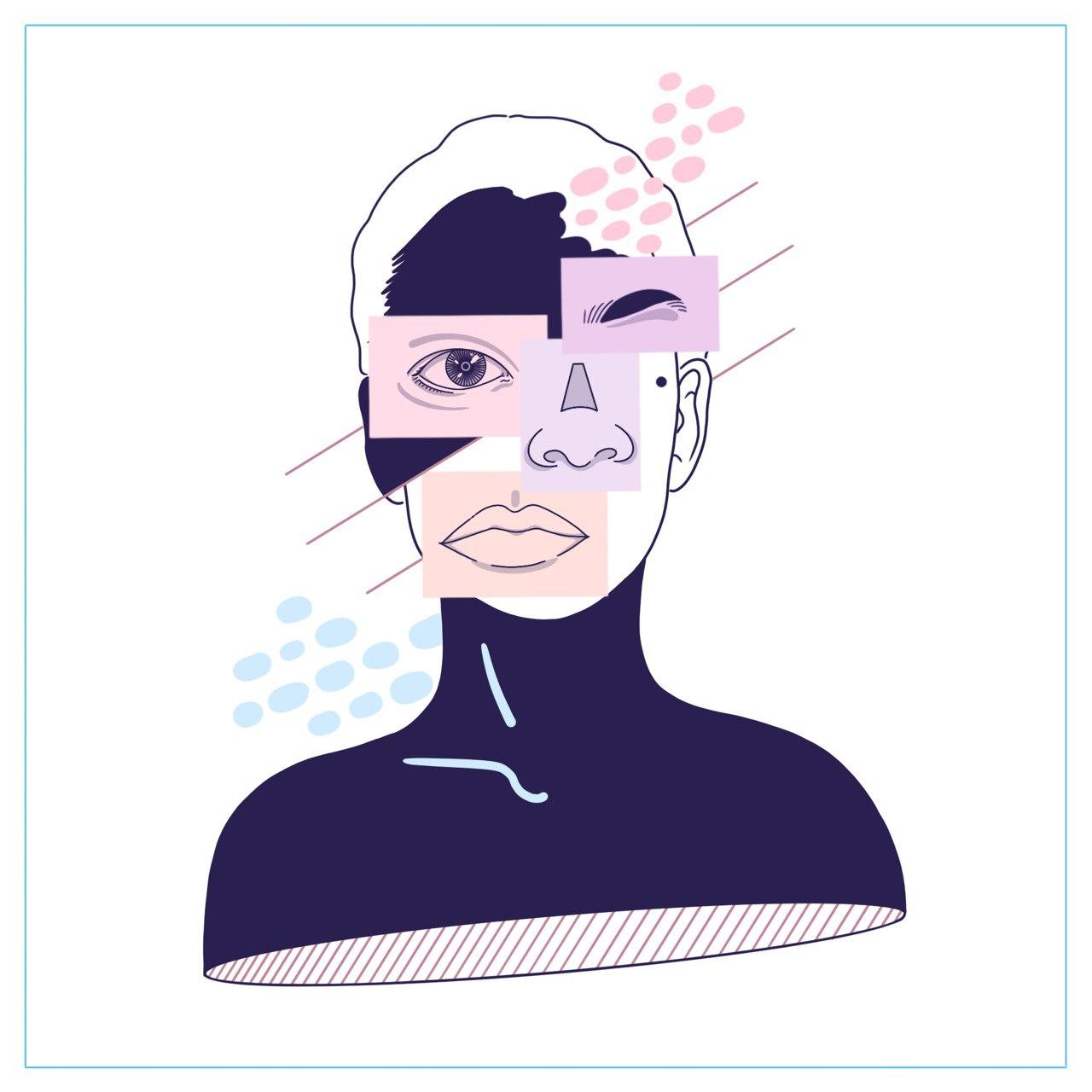 [Ongoing Research] Facial Recognition in the Public Sector and Trans Gender bodies: in partnership with Privacy International, we have submitted a series of FOIA requests to understand aspects of implementation of facial recognition technologies by the public sector as a form of authenticating identity to access public services. In colaboration with researcher and trans activist Mariah Rafaela, we interviewed transgender activists to understad current challenges and victories to ensure their right to identity and map news challenges brought by facial recognition tech.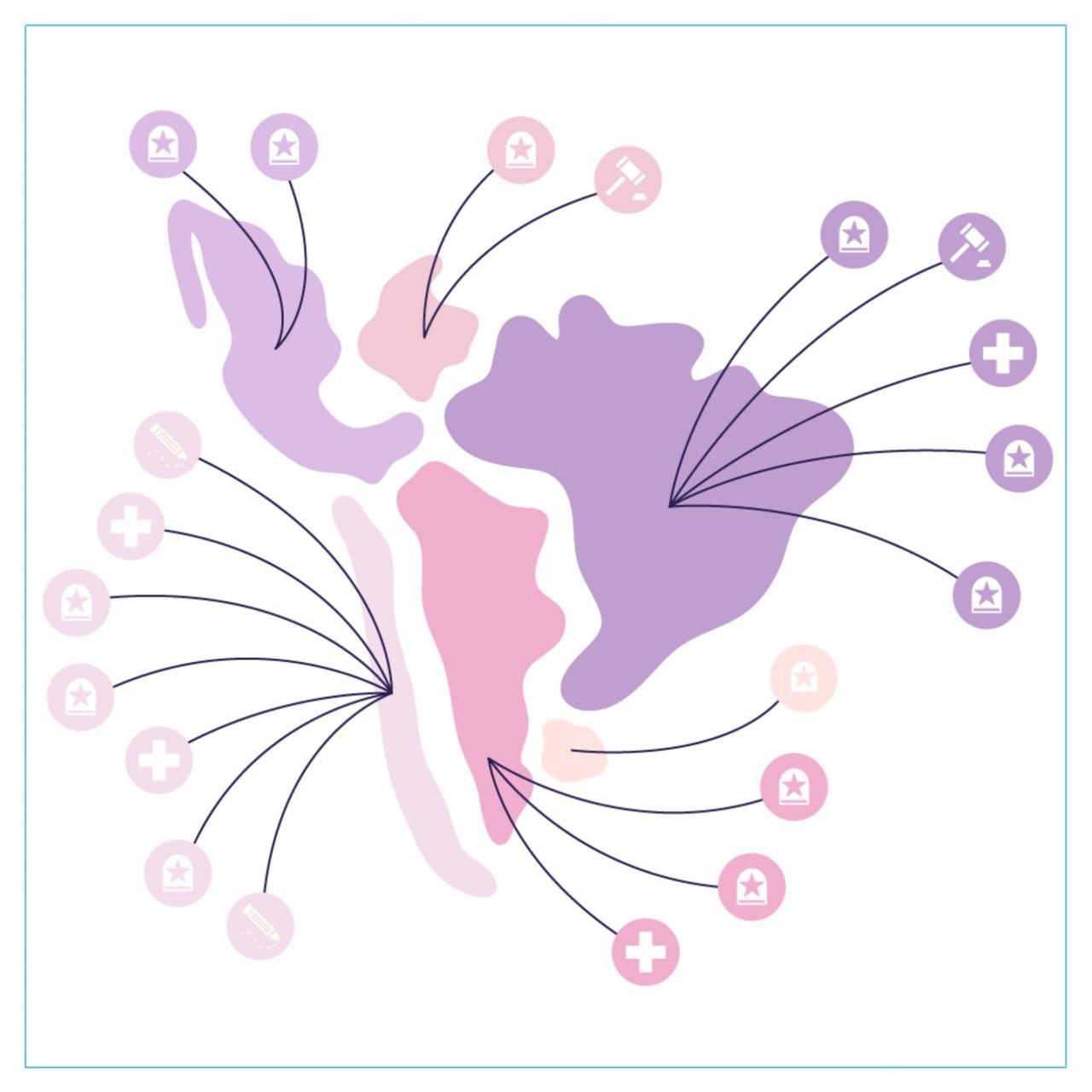 [Ongoing Research] AI LATAM: building a feminist framework to question A.I systems from the public sector - with support of APC, in partnership with Paz Peña, we mapped a series of AI projects being developed by the public sector to moderate access to public services. That was a first step of the research from FIRN - Feminist Internet Research Network, in which we are developing a feminist framework to question AI projects.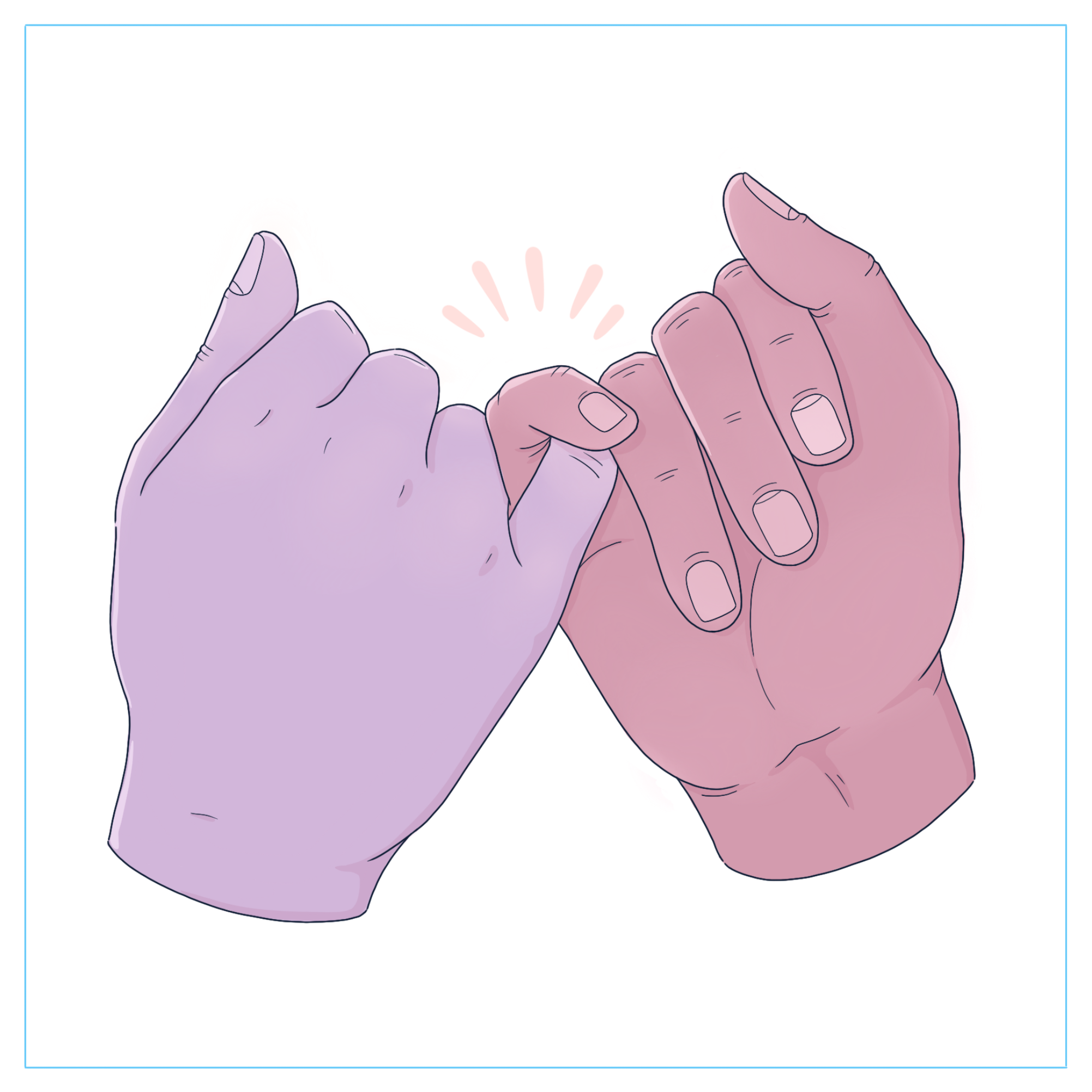 [Ongoing Research] AI and Consent, a peer-reviewed article for the special issue on Feminist Data Protection of the Internet Policy Review, a publication from Alexander Von Humbodt Institute for Internet and Society. As a result of this ongoing research we had the opportunity to share some thoughts at the AI Latin American Summit at MIT, in the panel "How can #AI be used for Promoting & Monitoring development in Latin America?". And later on we got invited to participate in the Unesco private hearings for the consultation on AI and Ethics.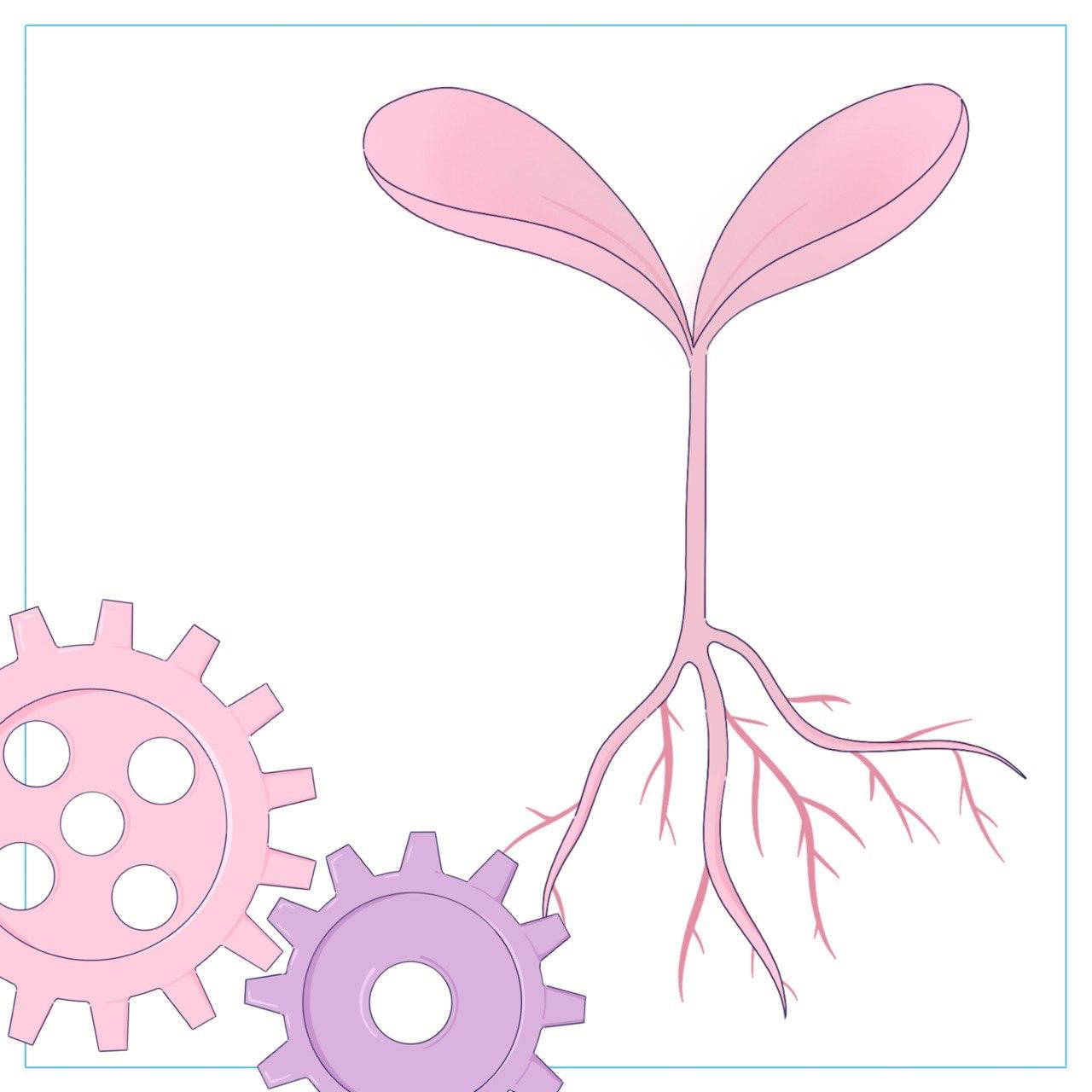 [Emerging themes] Technologies and the environment: Gradually, technologies and tech companies have entered the environmental debate. To talk about the overlaps of Surveillance Capitalism and e-agriculture we joined the ECOinspiração program, on the Midia Ninja Youtube channel, in a conversation about how, from health data to e-agriculture, big monopolistic corporations are gradually concentrating more power and control over data from our bodies and territories.
EMERGENCY RESPONSES TO PUBLIC POLICIES
Sometimes, shifts in the political context requires emergency actions that turn research into advocacy. This is what this area of work is about. And, as the internet is global, we nurture national, regional and global coalitions and/or networks to have strategic and collective engagement within policy makers in national, regional and international fora. Furthermore, we have also observed a growing demand for building digital security capacities and giving support during attacks due to the increase of threats against women, LGBTQI people, artists, journalists and activists in Brazil. To reply to this scenario, we have co-started a Network of Transfeminist Digital Security Trainers in Brazil to cope with the need of such emergency responses.
INTERNET AND ELECTIONS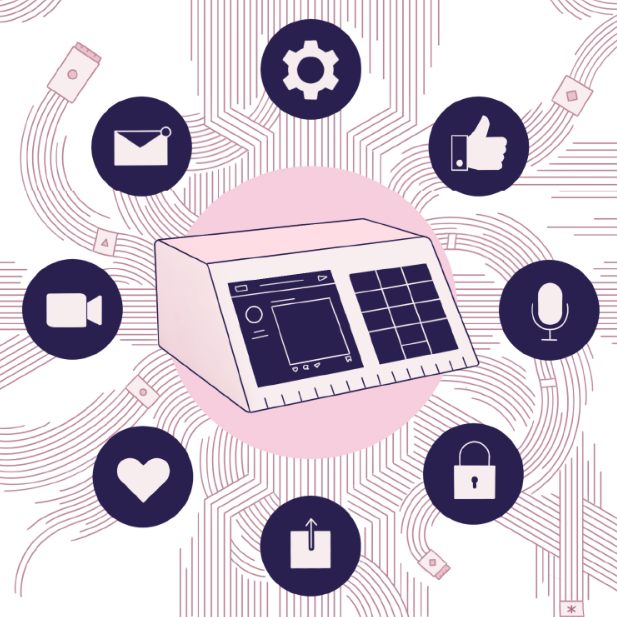 "Internet & Elections": a guide developed in cooperation with Coalizão Direitos na Rede and in partnership with NGO Me Representa, focused on protecting digital rights during 2020 electoral campaigns in Brazil.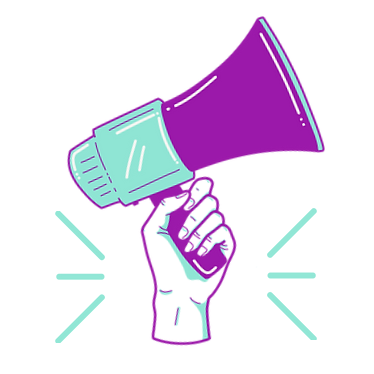 Tretaqui platform: initiative by a group of organisations (Coding Rights, Beta, Vote LGBT, Me Representa, Fundação Cidadania Inteligente, Rede Feminista de Juristas, Gênero e Número, Umunna, Instituto Alziras, Revista AzMinas, MariaLab, Mulheres Negras Decidem and InternetLab) for denouncing hate speech and other forms of political violence used as political marketing strategies. It was launched with the webinar "Political violence, misinformation and hate speech in the elections", with participation of Congresswoman Taliria Petrone and representatives from partner organizations.
DATA PROTECTION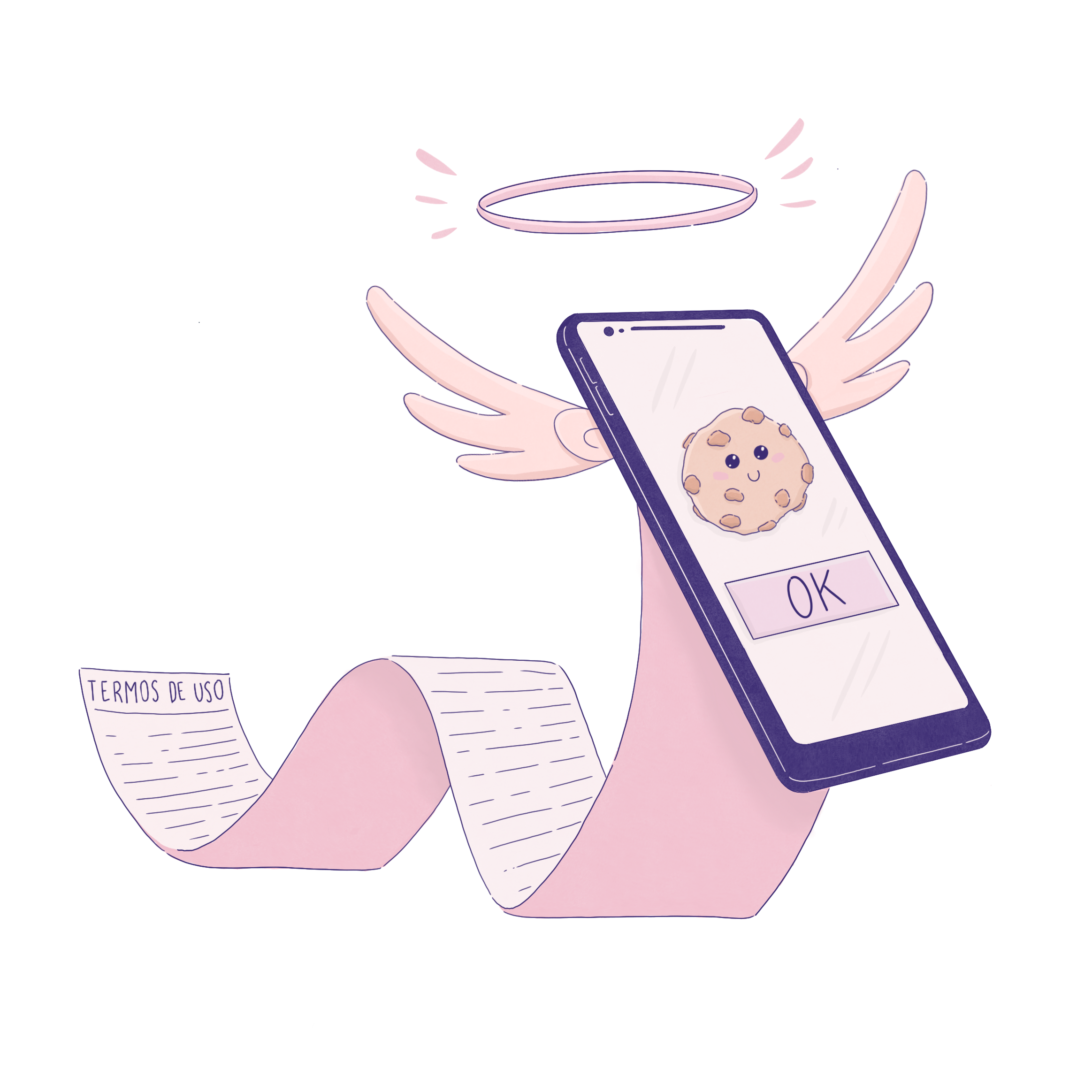 "Implementation of Data protection legislation in Brazil: a case study of 4 companies": report that investigates privacy policies of Amazon Prime Video, Ifood, Magalu's e-commerce and Social Miner vis a vis the Brazilian General Data Protection Legislation that was about to be enforced. It was launched in a webinar with privacy lawyers. It is the portuguese version of the country report that feed a bigger study by the Colombian NGO Dejusticia entitled "Festín de Datos"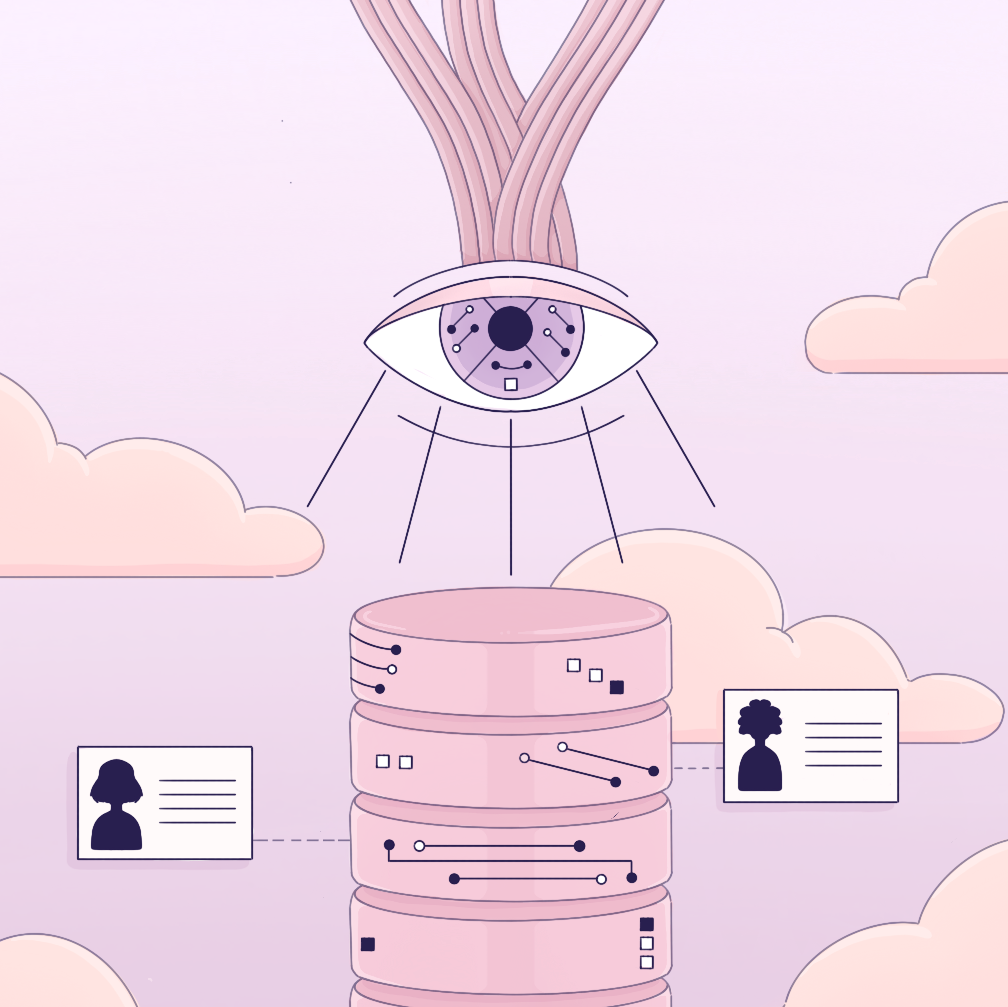 Cadastro Base do Cidadão: the mega database: report written by researchers Kimberly Anastácio, Bruna Santos and Joana Varon, with support from the NGO Derechos Digitales, this study aims to understand the stage of implementation of Cadastro Base do Cidadão (CBC). This mega database was created by a Decree by the Brazilian president and presents several inconsistencies between the General Data Protection Law (LGPD). This report was launched in December, with a webinar with participation of Congresspeople Orlando Silva and Fernanda Melchionna, as well as researchers and journalists concerned with privacy and surveillance implications of such an initiative.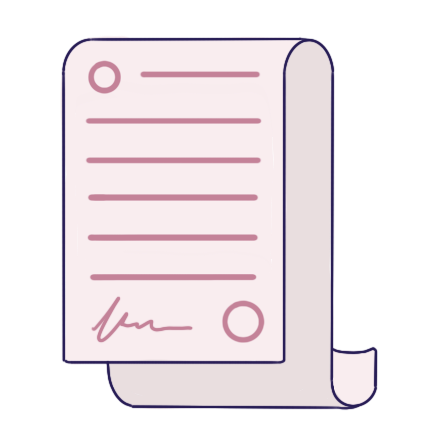 [DIRECT ADVOCACY] Implementation of the General Data Protection Legislation - LGPD: in Coordination with Coalizão Direitos na Rede, engagement with members of the Brazilian Congress to ensure: a) that the enforcement data of Brazilian Data Protection Law would remain to be on August 14, 2020; b) that the General Data Protection Authority - DPA is put in place with open channels with the DPA Council to be formed by member with technical knowledge and closely engaged with organized civil society.
COVID-19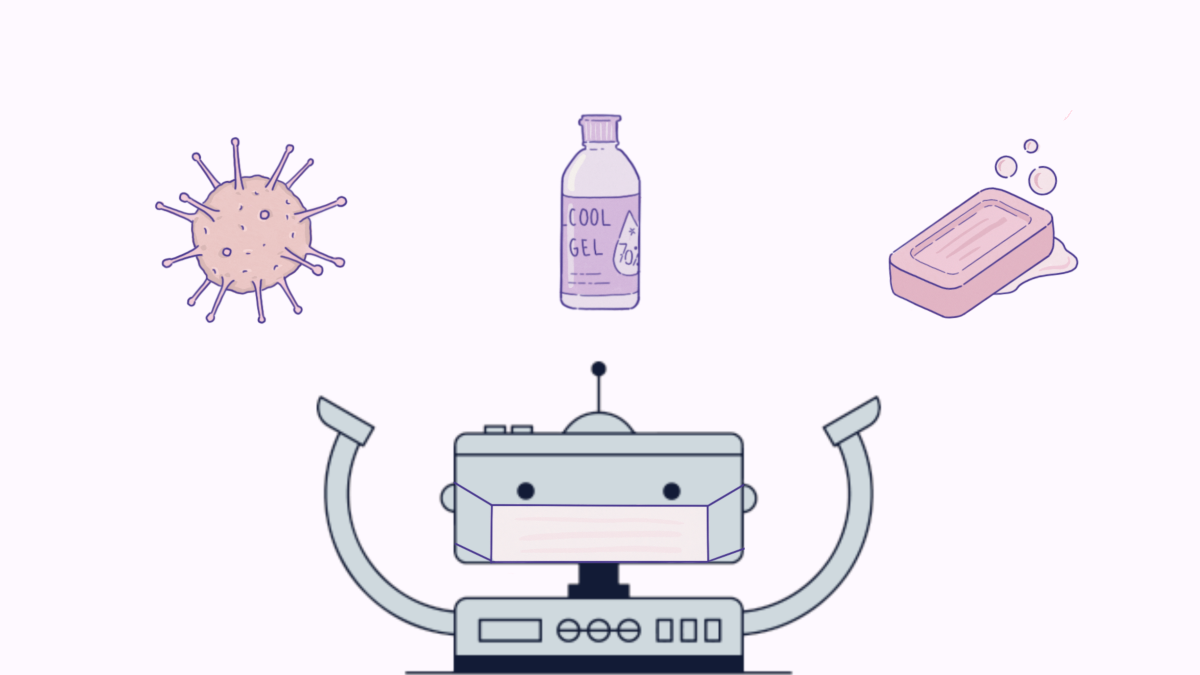 COVID-19 and Radar Legislativo
Radar legislativo is a database of draft bills proposed in the National Congress related to technology and human rights in order to enable civil society advocates to respond in a timely manner and policy analysts to capture the bigger picture and make correlations. The project includes a weekly Agenda and a list of new draft bills every Friday. It also feeds Tramitabot, a Telegram bot that periodically informs on the last movements among the draft bills mapped by the platform.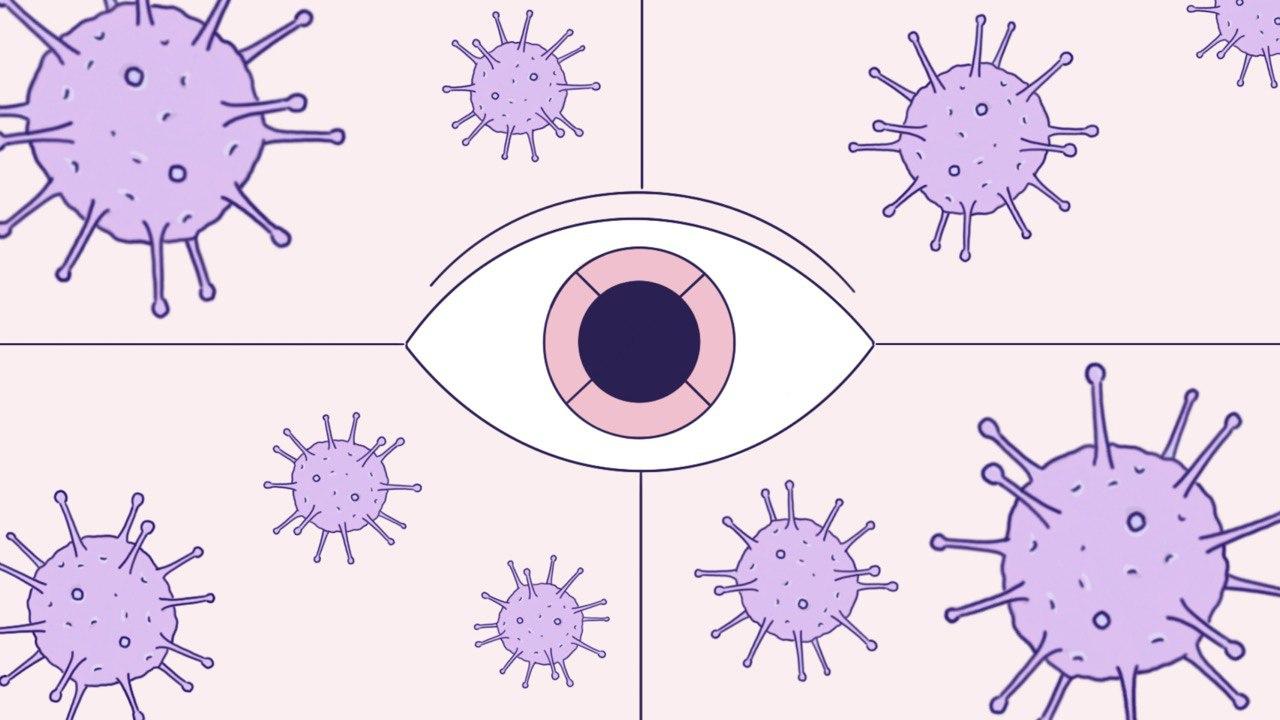 COVID-19 and Surveillance
Access to Information Requests (LAI) to the Ministry of Health and Ministry of Science, Technology and Innovations to better understand measures by the Brazilian government on the use citizens data of apps and AI tools to monitor the progress of covid-19.
Collectively established the methodology and produced research output for the Latin American COVID Observatory, held by AL Sur to be launched in 2021.
DISINFORMATION AND INTERMEDIARY LIABILITY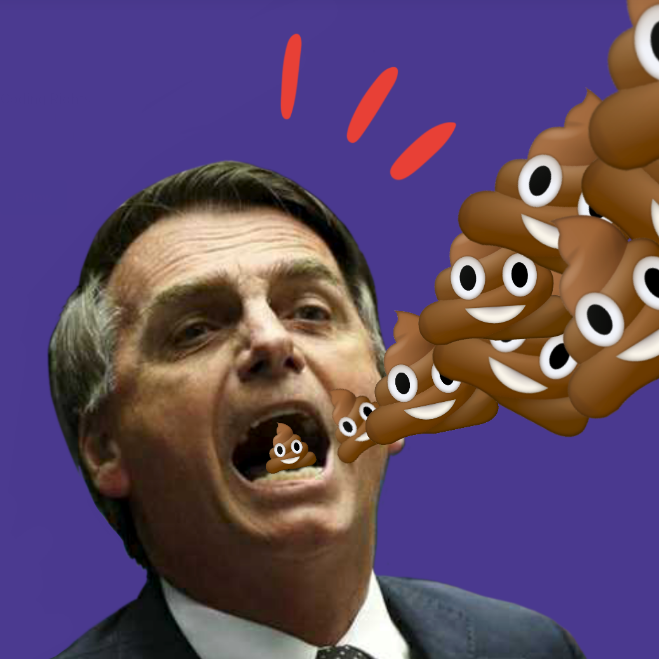 "É 'FAKE NEWS'!!! E a gente faz o quê?" article published by Joana Varon and Bruna Santos after Twitter removed content from the Brazilian president.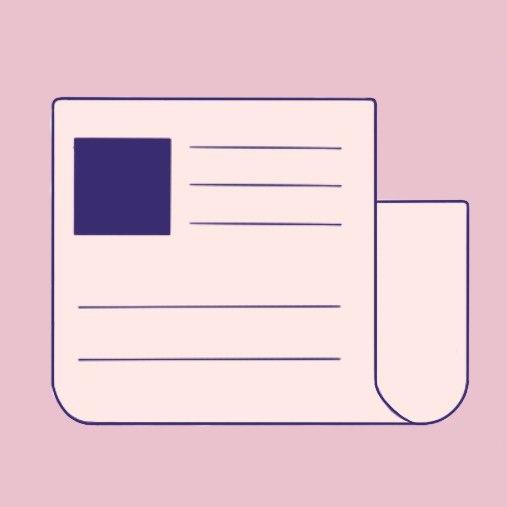 Participation in the expert meeting on 'Misinformation, disinformation and human rights', organized by The Carter Center, United Nations Office of the High Commissioner for Human Rights (OHCHR) and the Human Rights, Big Data and Technology Project of the University of Essex.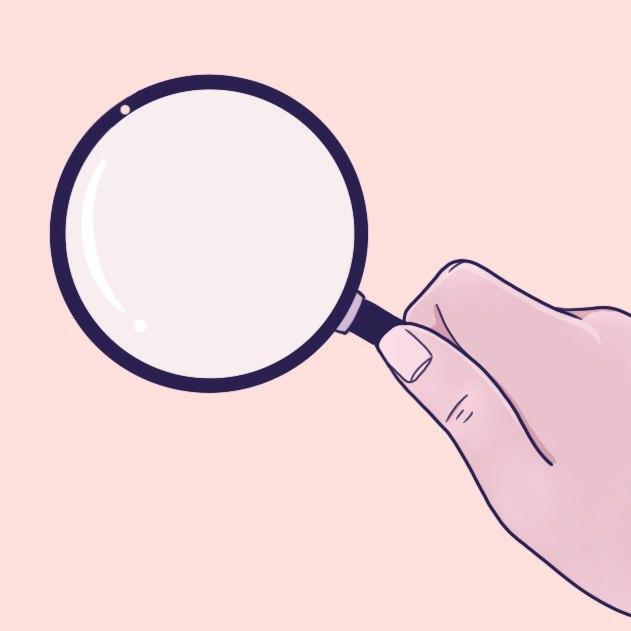 AL SUR working group on intermediary liability and disinformation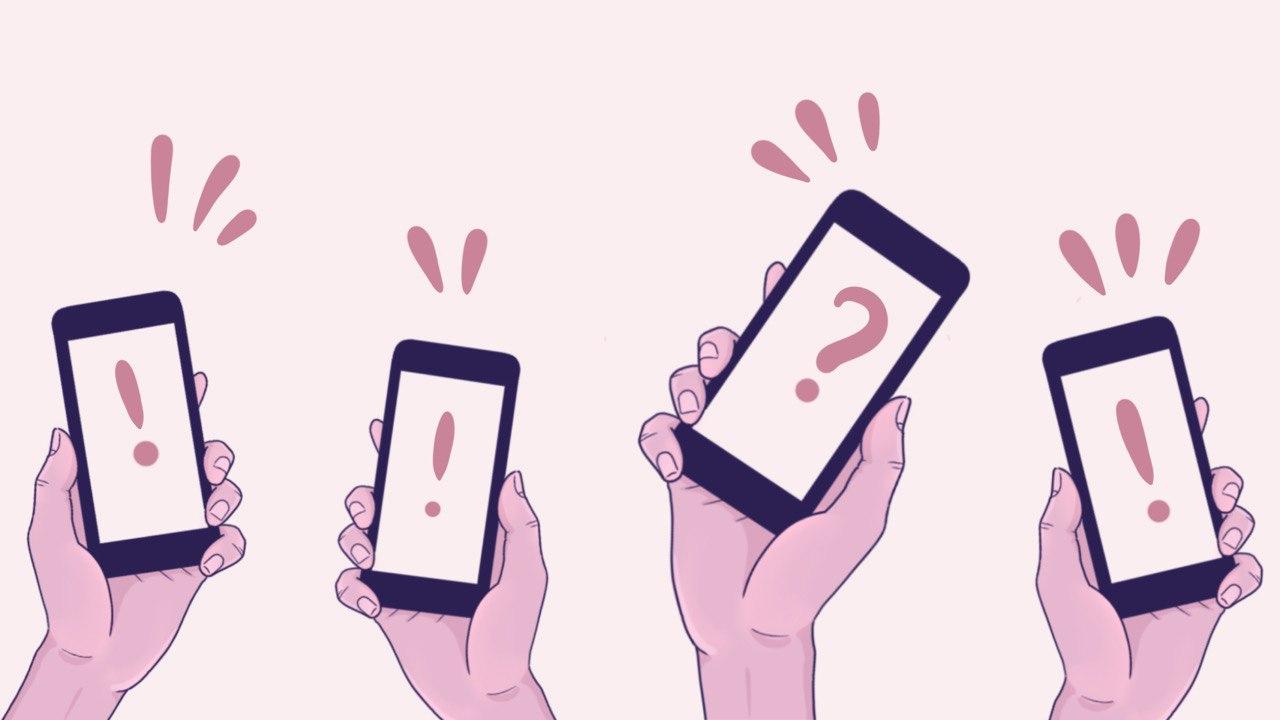 Draft Bill on disinformation (PL FAKE NEWS)
Among draft bills mapped by radarlegislativo.org, a draft bill on "fake news" started to move in the Brazilian Congress. In close coordination with working groups at Coalizão Direitos na Rede we attended several advocacy meetings with congresspeople, civil society and the private sector to comment on several versions of the drafts, particularly focused on surveillance aspects of the proposals. Besides that, we also engaged in drafting technical assessments, co-writing and mobilizing civil society for joint statements and participation in media pieces, just as follows:
DIGITAL SECURITY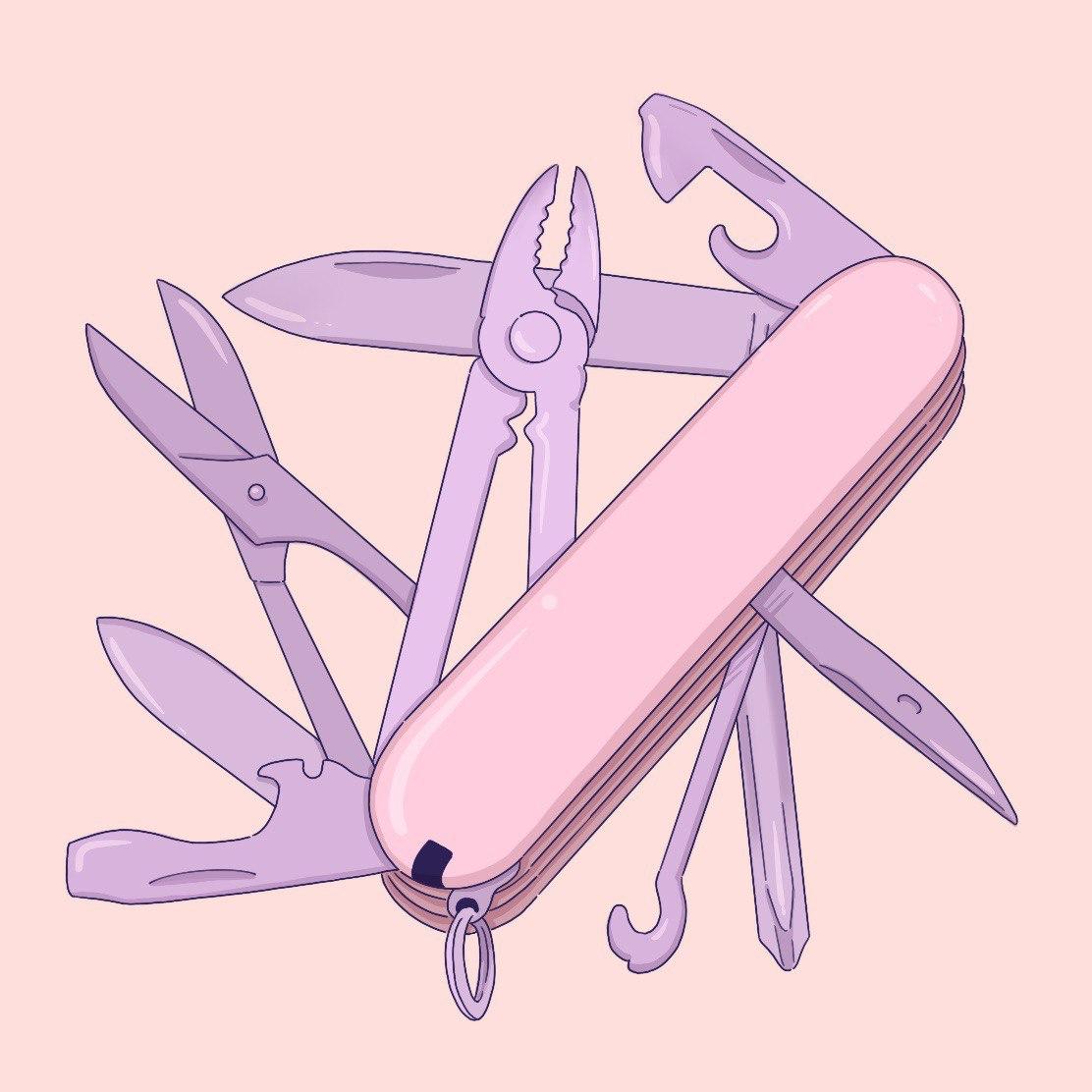 Continued engagement with Transfeminist Network for Digital Security Trainers for rapid responses to attacks, project proposals and for adapting methodologies and projects to the pandemic context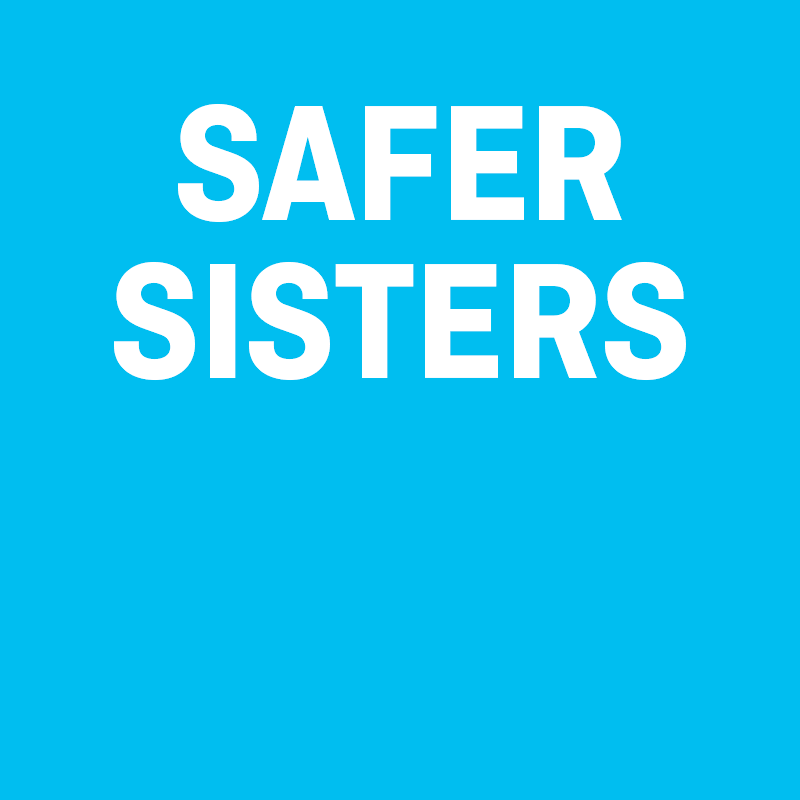 Safersisters #06/ Safermanas #06: launching of Safersisters #06 gif, addressing Zoom Bombing (English and Portuguese versions).

Podcast on doxxing and political harassment on the Internet by Batalhas Digitais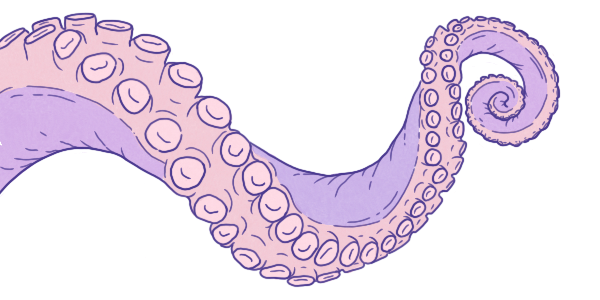 ONLINE CONFERENCES AND WORKSHOPS
IN 2020
CR team participated in 35 webinars, conferences and workshops
<< scroll to see more >>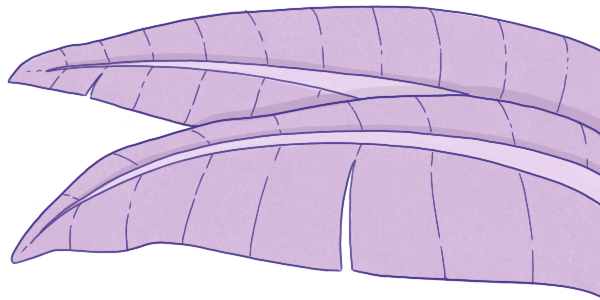 FELLOWSHIPS IN
2020
Joana Varon, Coding Rights executive directress, came back to Cambridge as an affiliated to the Berkman Center for Internet and Society at Harvard Law School and was also selected as Tech and Human Rights fellow to the Carr Center for Human Rights Policy at Harvard Kennedy School. Through these globally recognized academic networks she was able to share Coding Rights work and brought a Latam perspective to the debates on gender, human rights and tech.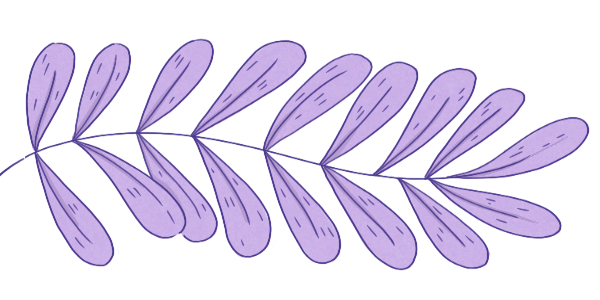 MEDIA IN
2020

9,880
followers

6,426
followers

4,382
followers
CR team was interviewed or collaborated with at least 69 media articles from Brazil and around the world.
<< scroll for some highlights >>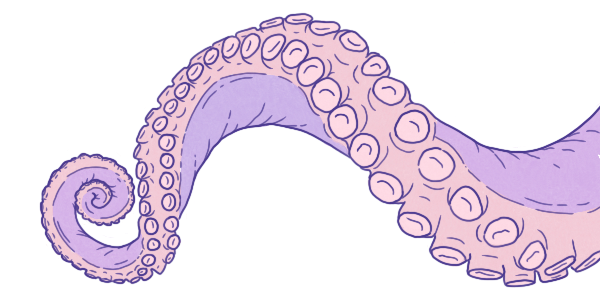 FINANCIAL IN
2020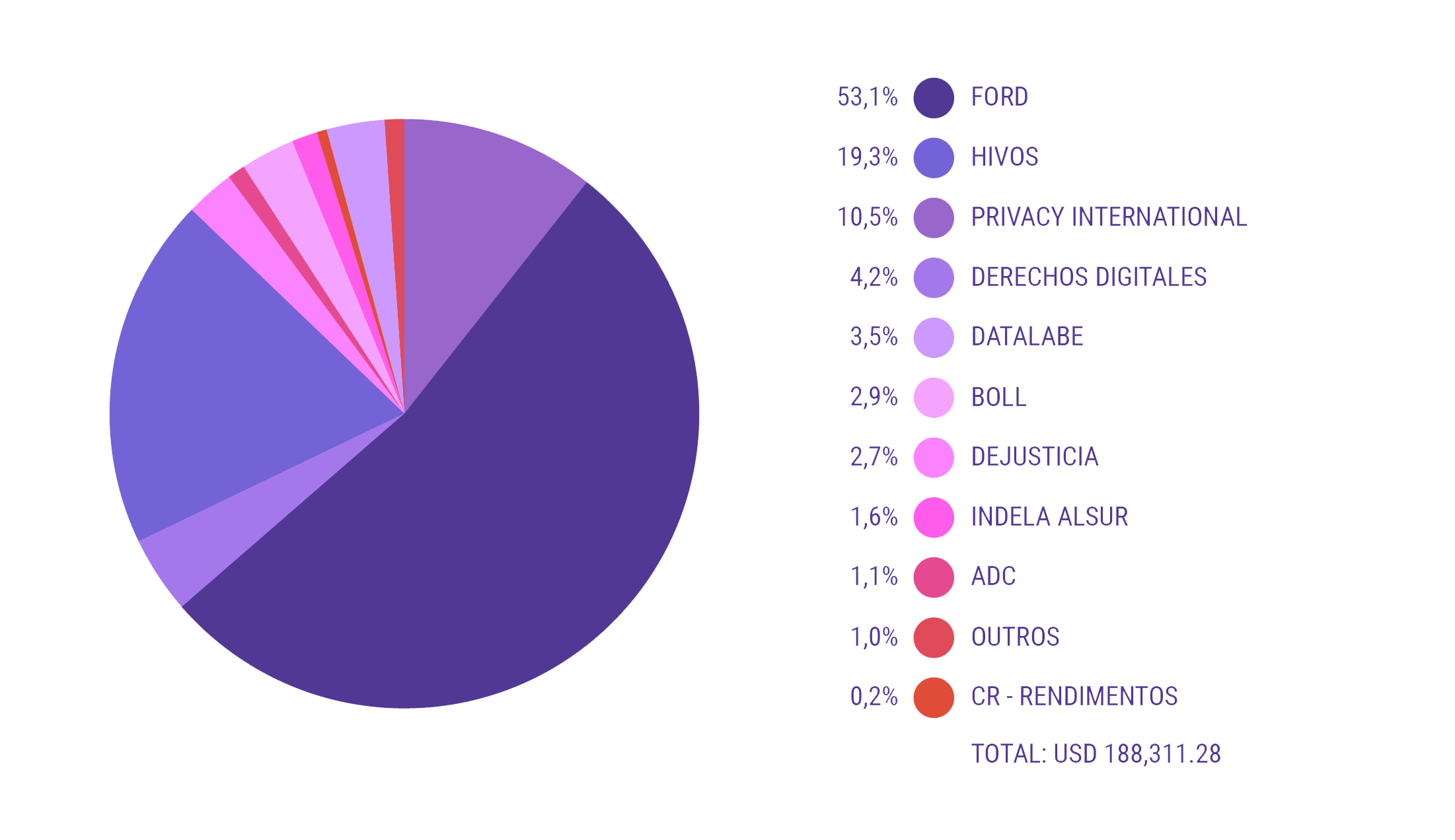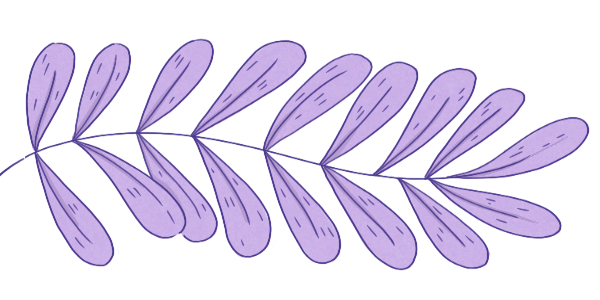 REGULAR ENGAGEMENT IN THE
FOLLOWING NETWORKS
Transfeminist Network of Digital Security Trainers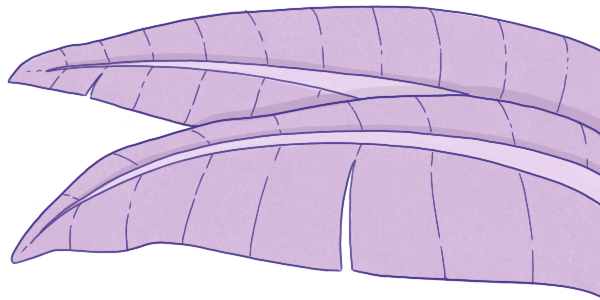 CORE TEAM
2020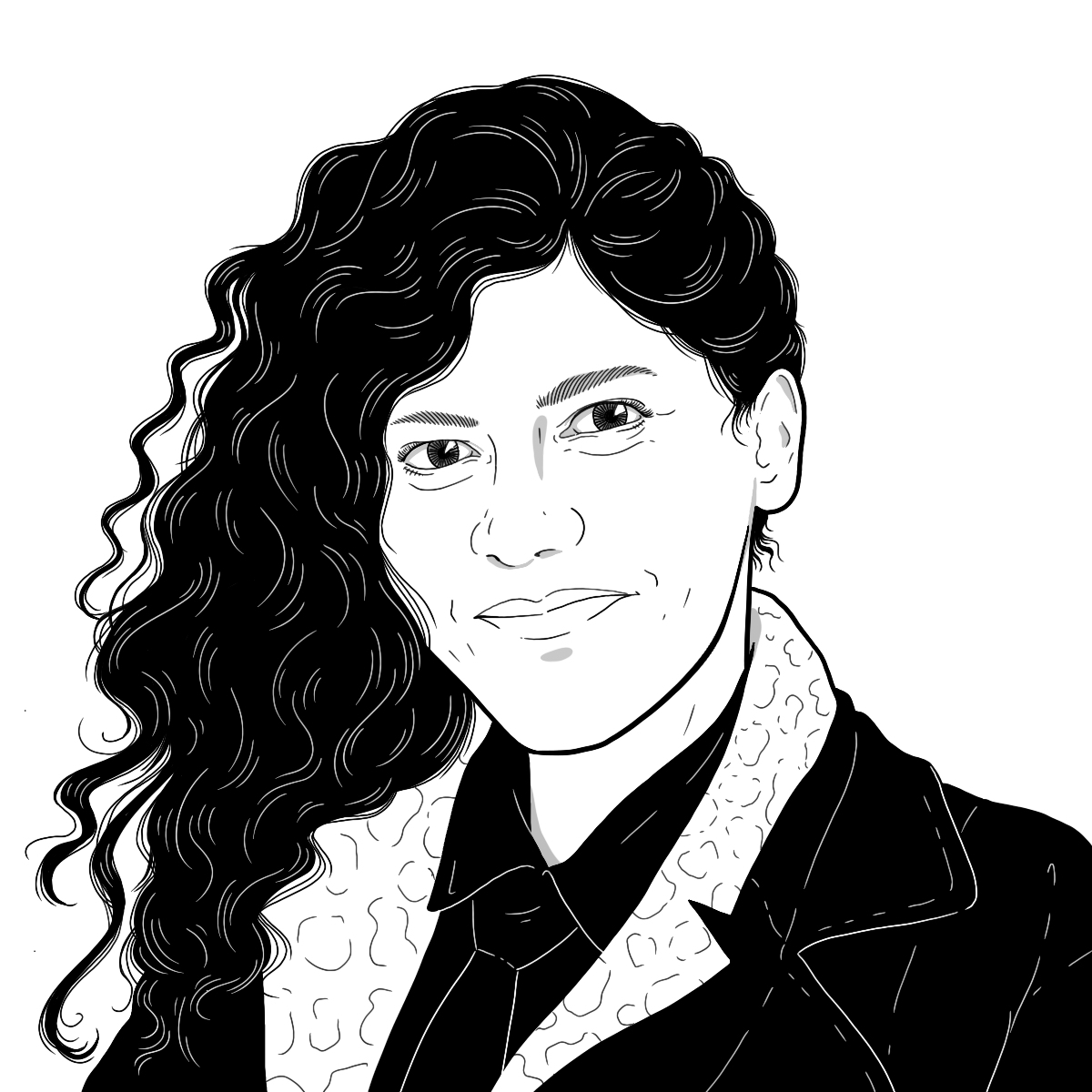 JOANA VARON
EXECUTIVE DIRECTRESS
CREATIVE CHAOS CATALYST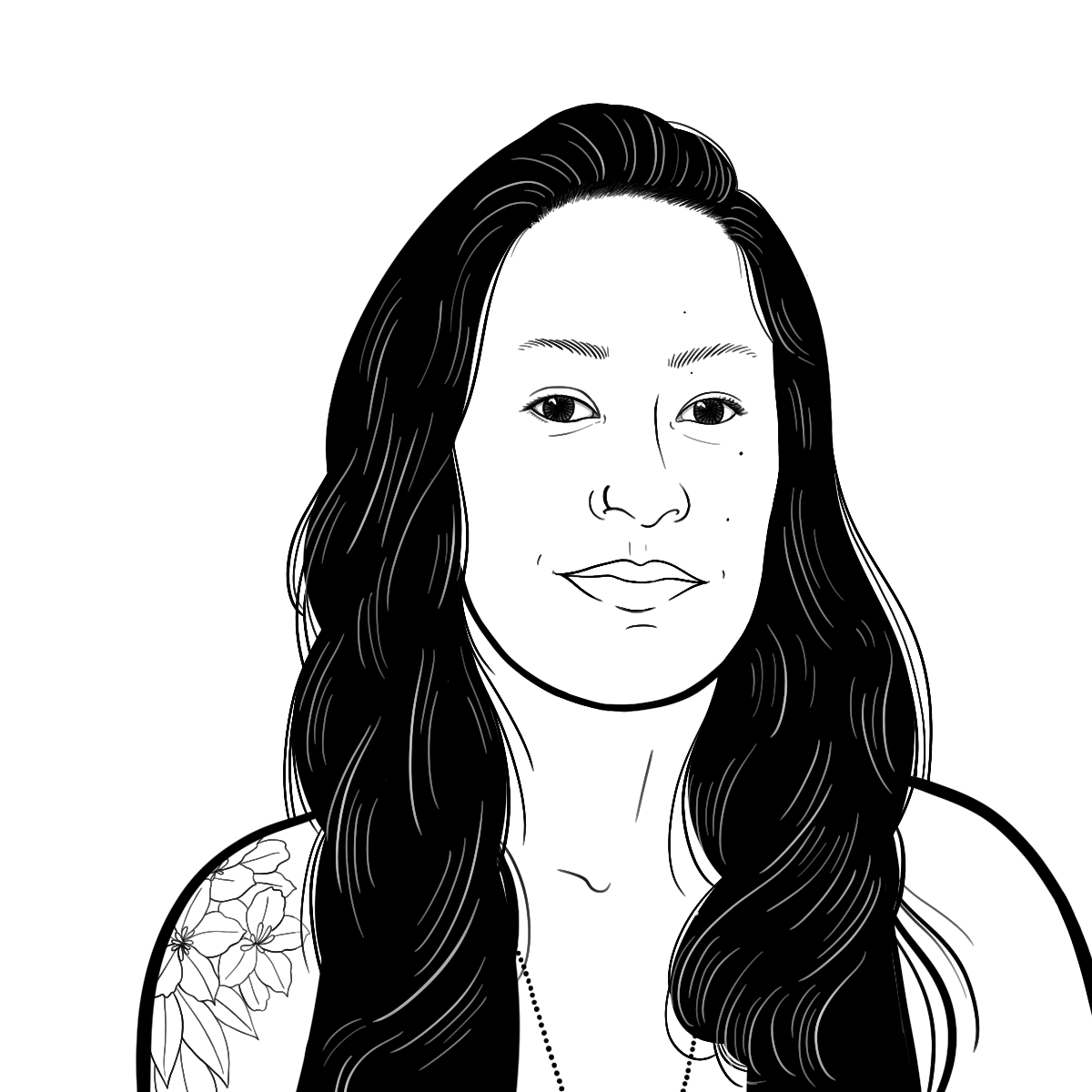 MARIANA TAMARI
GENERAL PROJECT MANAGER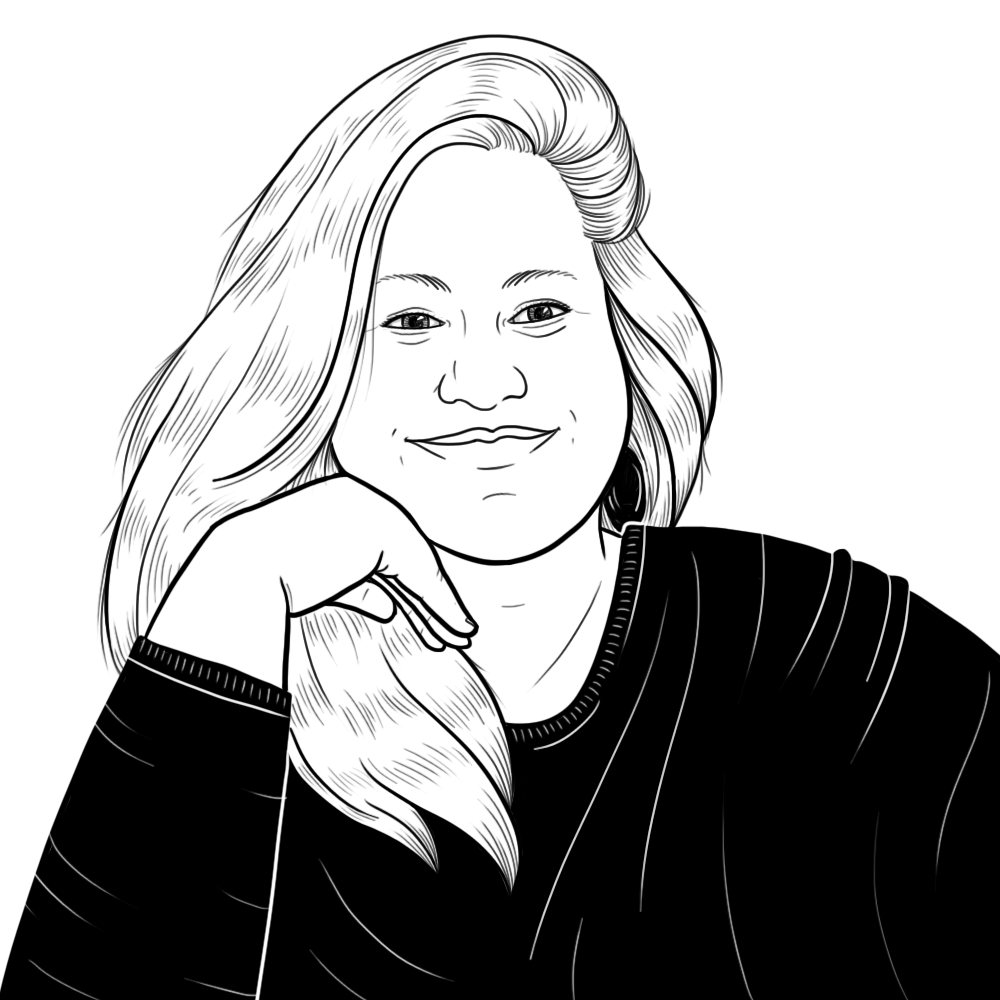 BRUNA MARTINS DOS SANTOS
POLICY+ADVOCACY STRATEGIST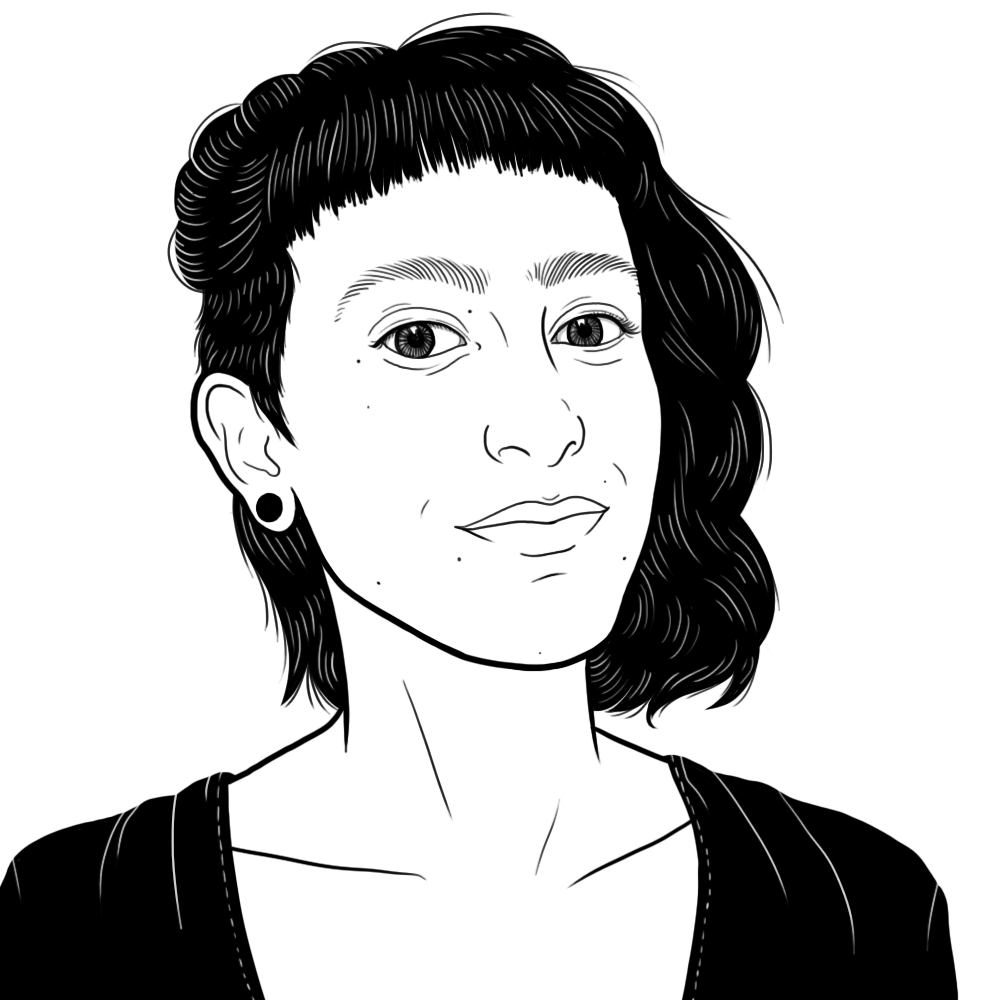 CLARA JULIANO
DESIGNER+ILLUSTRATOR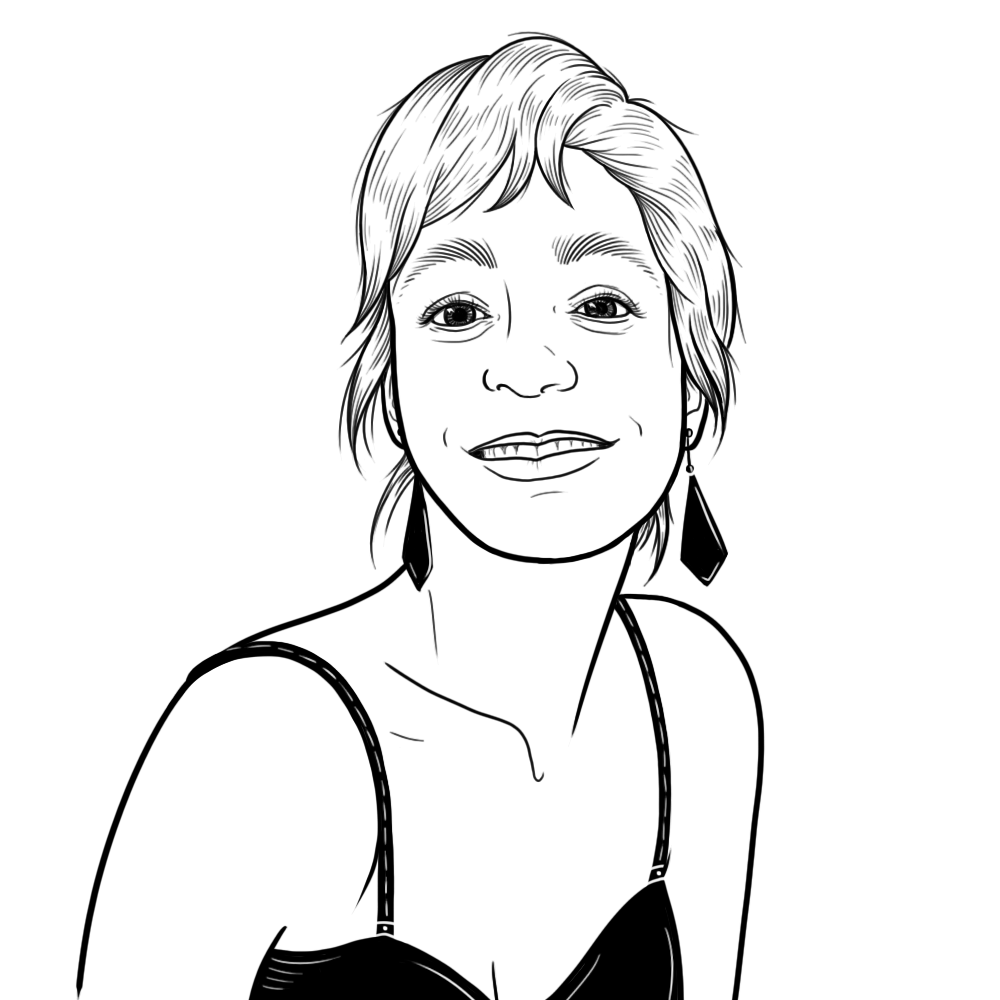 CAROL MONTEIRO
COMMUNICATIONS STRATEGIST
until May 2020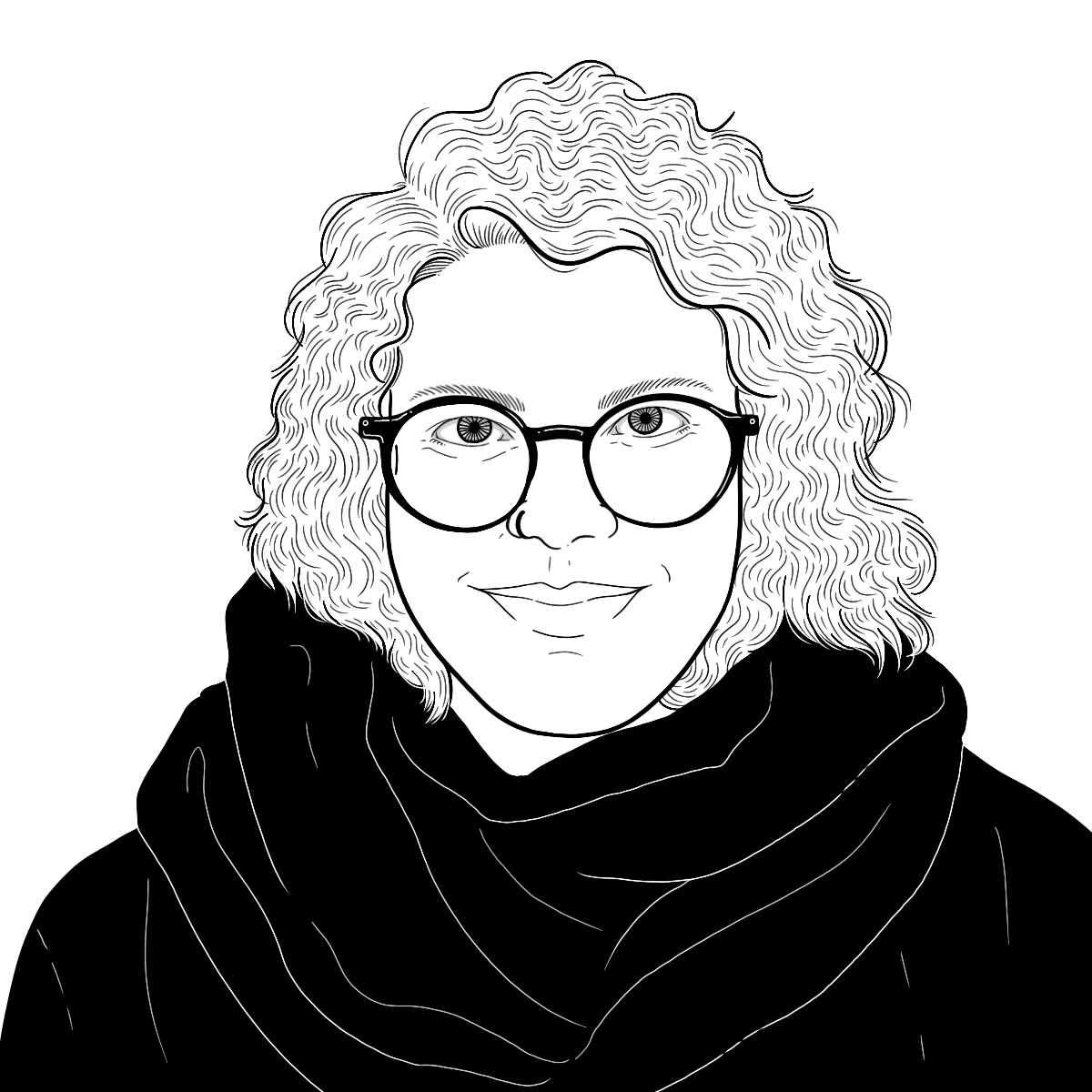 JULIANA MASTRASCUSA
COMMUNICATIONS STRATEGIST
from August 2020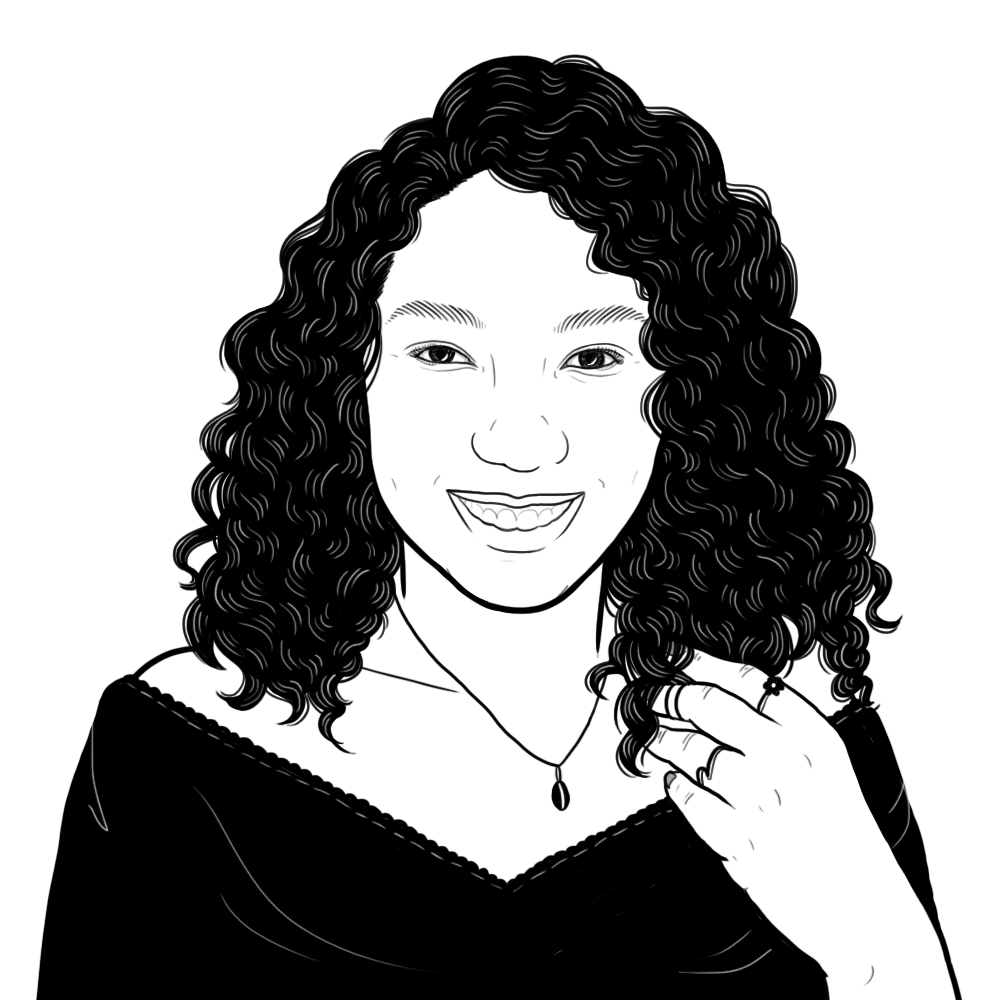 ERLY GUEDES
COMMUNICATIONS MANAGER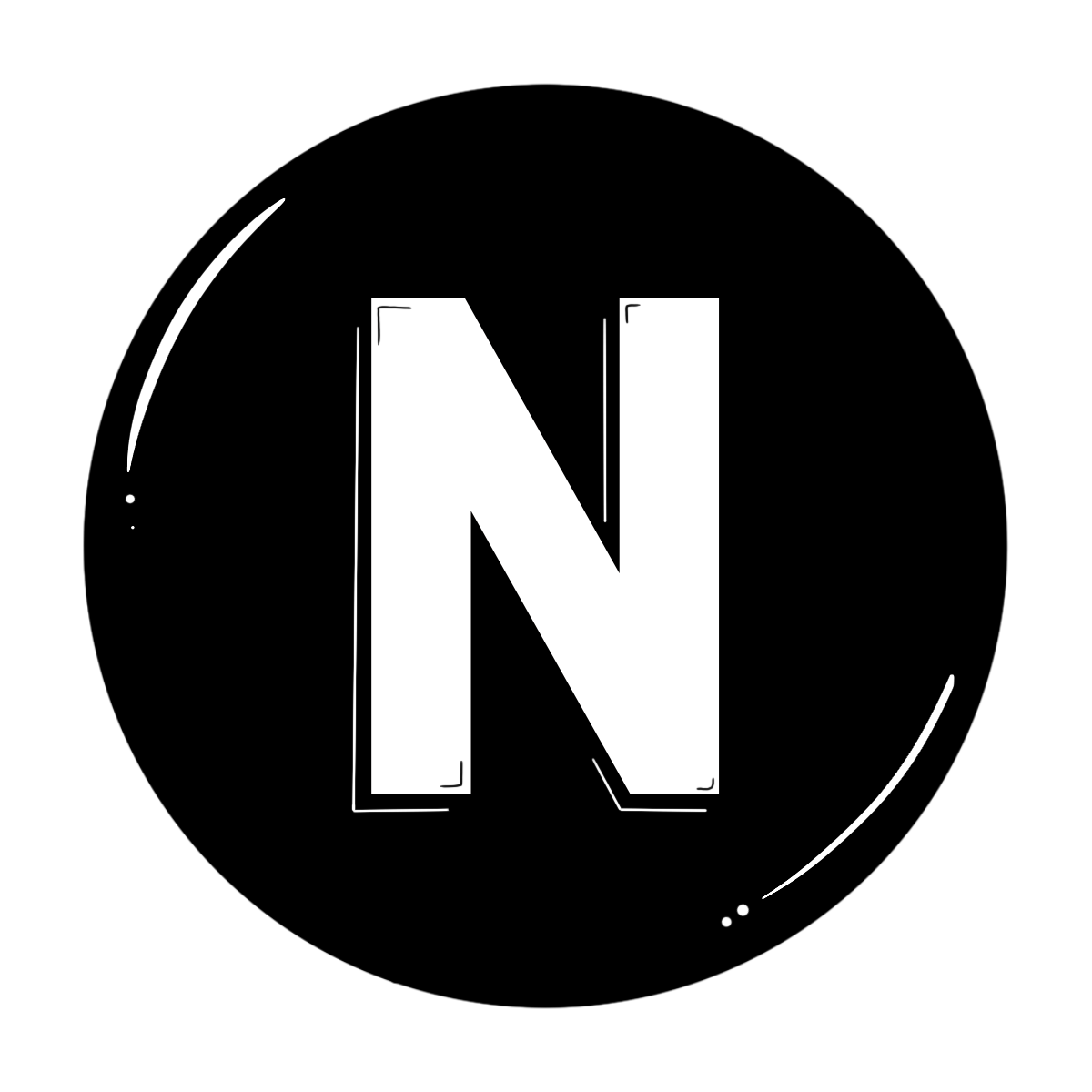 NANDA MONTEIRO
SYSADMANA + DIGITAL SECURITY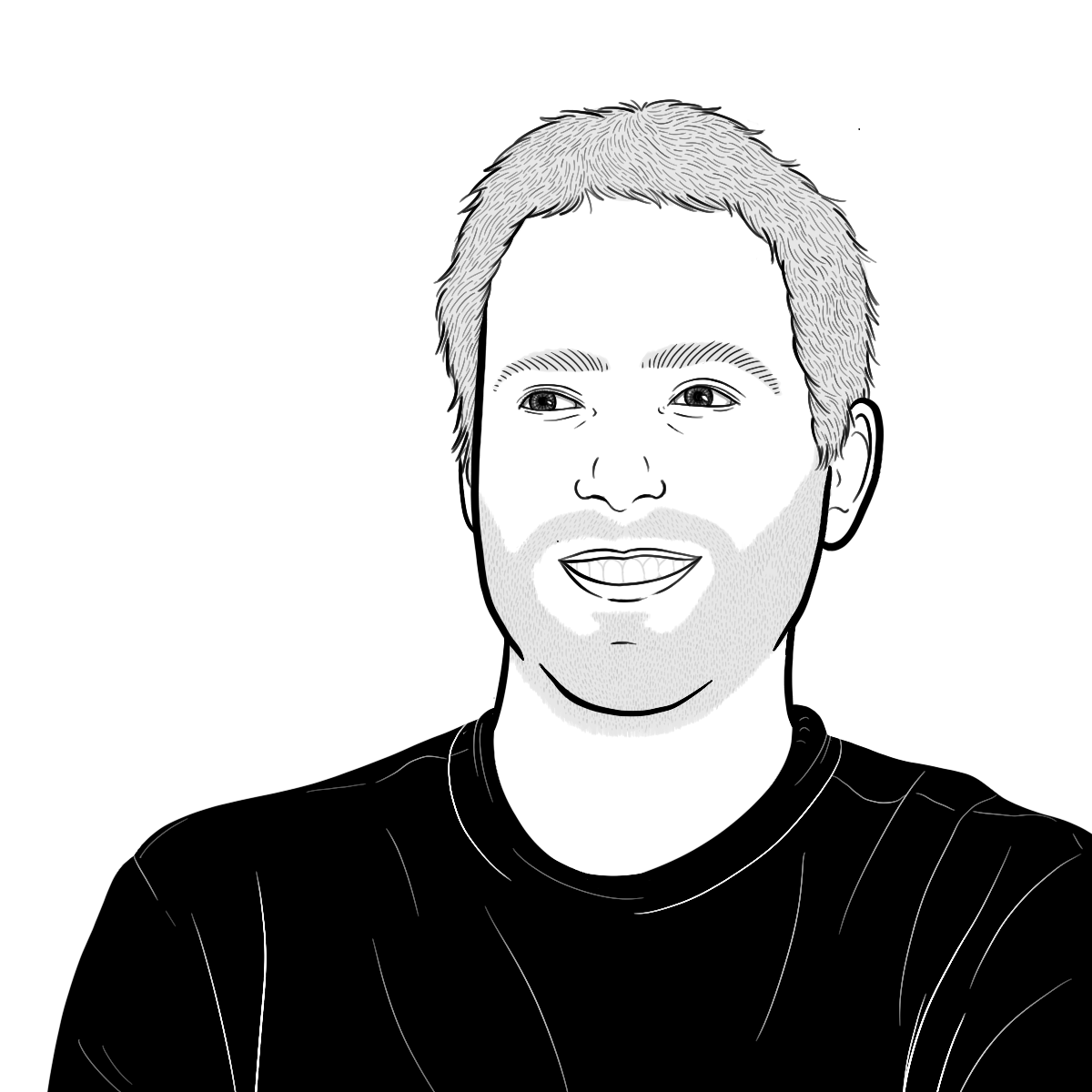 MAX HOLENDER
FINANCIAL MANAGER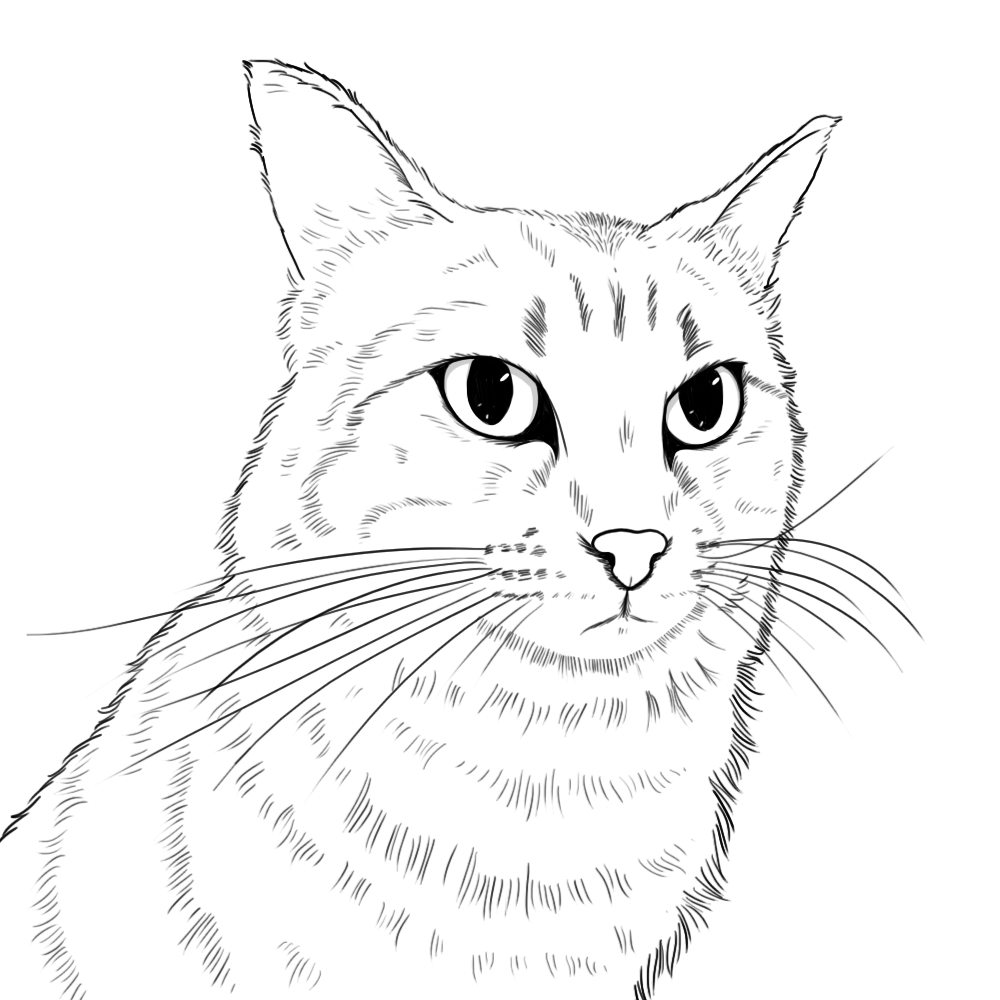 CALI
THE BOSS